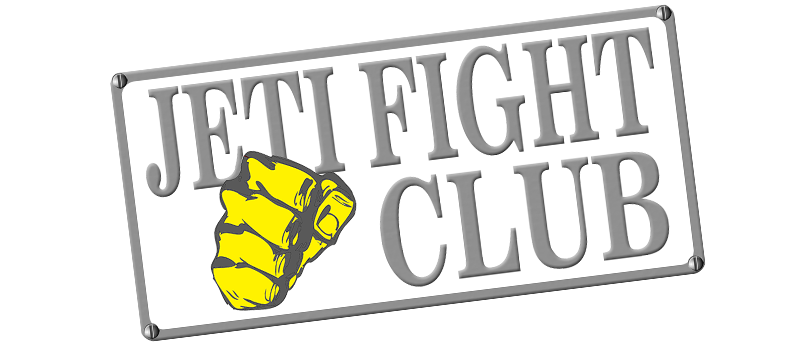 Jeti Fight Club, We Keep Your Toys Working!!!
Looking for a one stop place for all your professional flight needs? If your answer is yes, join the Jeti family!
Become a member of our prestigious team of members by enrolling in the Jeti Fight Club.
Jeti Fight Club subscription membership can be purchased at the www.JetiUSA.com web site.
At Jeti USA, we are more than a team... we are family!!!
Join Jeti Fight Club now for $150.00 annual membership fee!!!
Membership Has its Perks...
Annual Welcome Package (Jeti Fight Club Shirts, Hats, Decals…)
Free Jeti Care Services (50% Replacement Warranty)
Expedited Jeti Warranty Service (Would Ship Same Day)
Early Access to New Product Releases (Stay Informed)
Jeti Live Video Support (Having Problems, Skype Helps)
VIP Access to our Private Lounge at Major Events (Have a Drink on Us)
Invitation to the Jeti Fun Fly (Impromptu Twice a Year)
Special Discounts, Deals and Promotions
Monthly Price Drawing Entry
* Sign up requires Jeti Transmitter, ESC or AXi Brushless Motor ownership, agreement to terms and conditions, and collection of membership dues.